RESOUND LINX QUATTRO: THE TOP OF THE RANGE WITHOUT COMPROMISE
RESOUND: THE MOST INNOVATIVE HEARING SOLUTIONS
Since 1943, Resound has been improving the quality of life for people with hearing loss, but also for their families and friends. The company has real scientific know-how in sound, with nature as a source of inspiration. The sound processing philosophy is based on the latest advanced technologies reproducing the natural functioning of the ear. Resound hearing aids allow the hearing impaired to focus on what they want to hear: understanding a conversation in a noisy restaurant, being able to focus on the loudspeaker in a large meeting room or hearing their grandchildren. becomes possible with Resound smart hearing aids.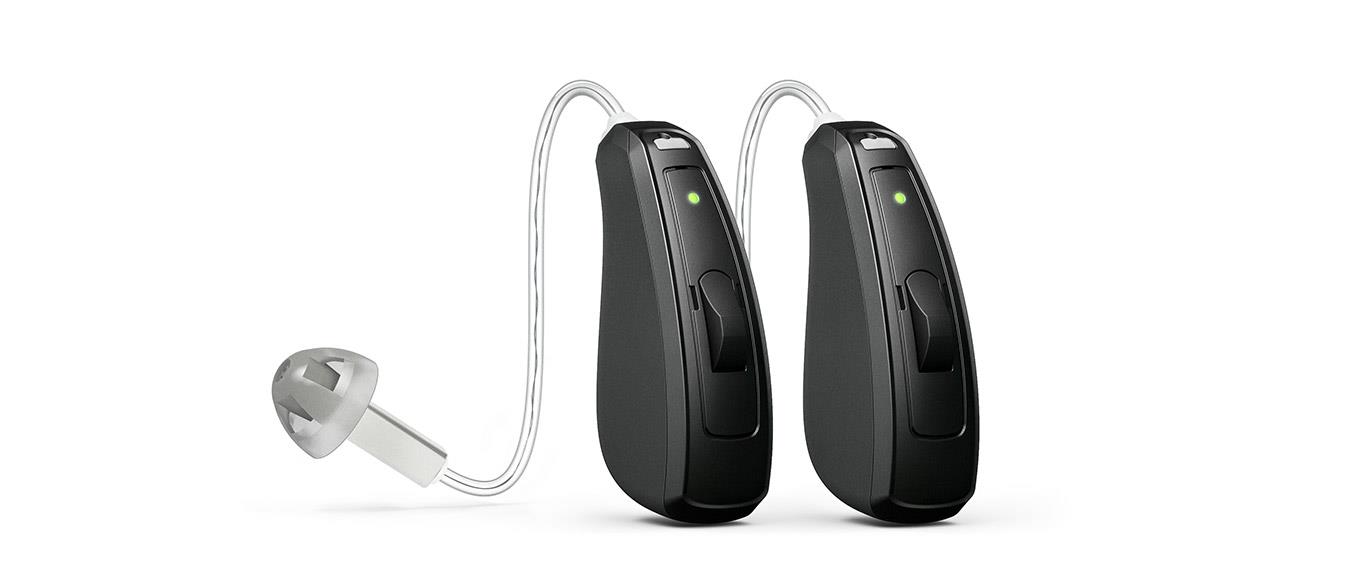 RESOUND LINX QUATTRO: A HEARING AID WITH OUTSTANDING SOUND QUALITY
ReSound LiNX Quattro is based on a new generation of chips, the fruit of years of research and innovation. This chip with a new 24-bit processor aligns performance: + 100% processing speed, + 100% memory, + 30% power and – 20% energy compared to the previous generation. You will be able to enjoy the most important moments of your life with remarkable sound quality in the most complex sound environments where low-power sounds are clearer and loud sounds are undistorted.
95% of patients preferred ReSound LiNX Quattro for listening to music over other high-end hearing aids. (Source: Jespersen et al., 2018)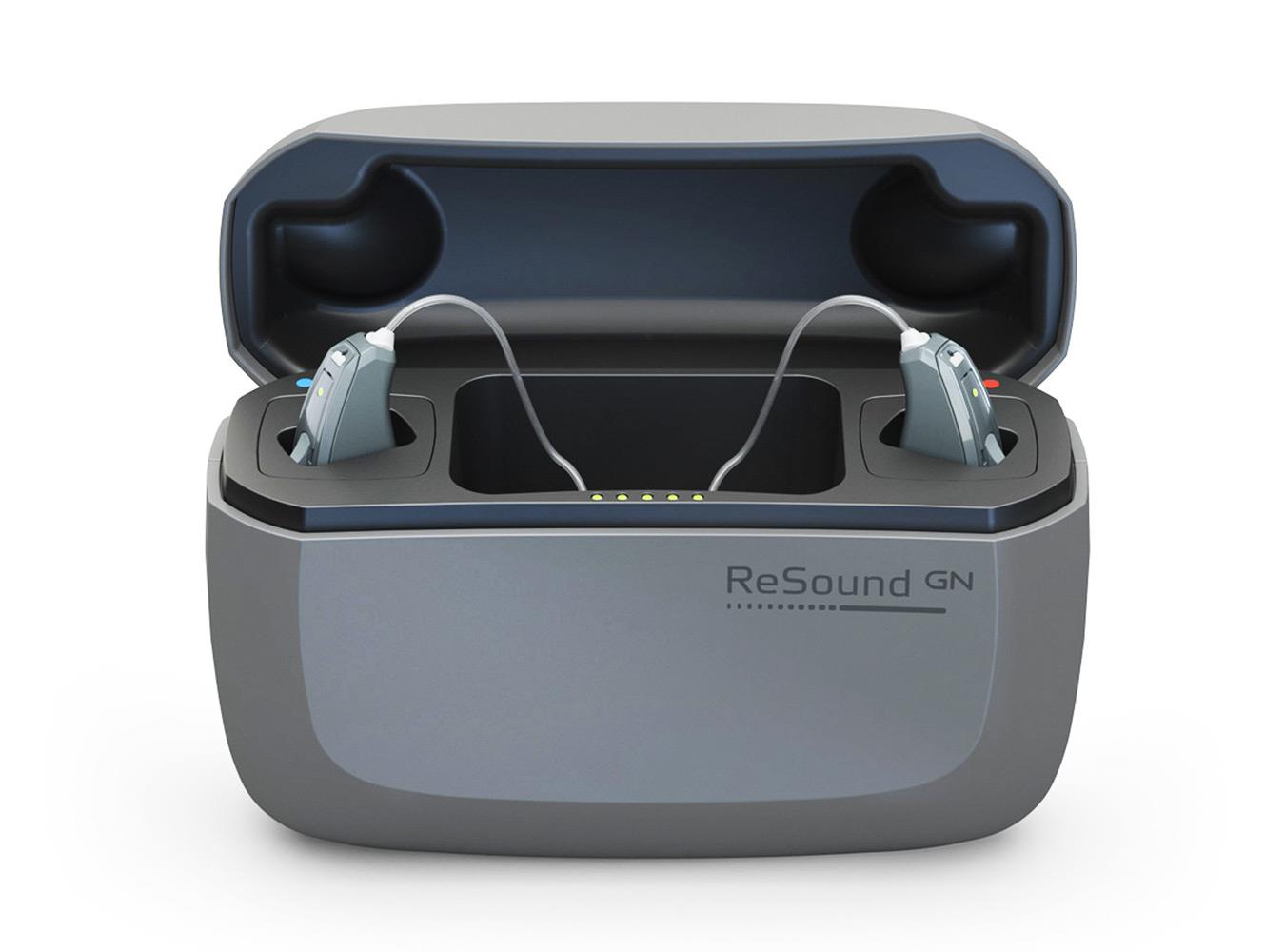 A PLEBISCITED RECHARGEABLE SOLUTION
ReSound LiNX Quattro is available in two discrete and reliable remote headset contours, one of which is rechargeable. This model is marketed with a portable and compact charger which allows three additional recharges. It offers great ease of use, automatic start-up, and many other features. With 20% less energy consumption in wireless connectivity (streaming) between a listening accessory and your devices, ReSound LiNX Quattro ™ is the only hearing aid that offers 24 hours of use with streaming 50% of the time, or 30 hours of use with a fully charged battery.
90% can start and use the charger without instructions. (Source: Groth, 2018)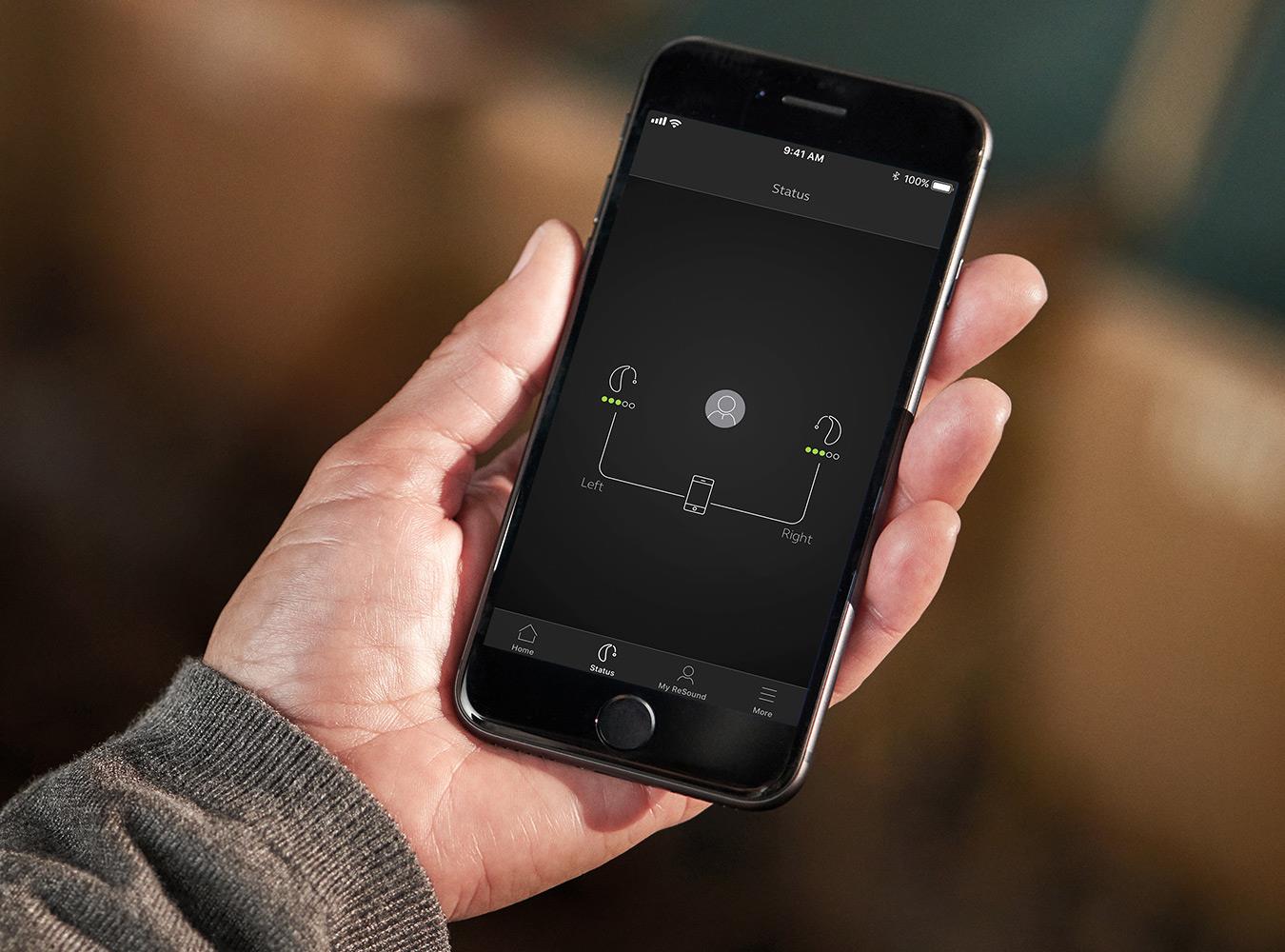 TESTED CONNECTIVITIES TO HEAR BETTER IN ALL YOUR LEISURE
ReSound LiNX Quattro is compatible with the entire ReSound Unite range for television viewing, listening via a table microphone, easily and without installation difficulties. Indeed, you receive the sound of the television or your telephone directly in your hearing aids without delay, without echo and in high-definition for an amplified acoustic pleasure. If you have a smartphone, the Smart 3D application gives you very advanced control of your hearing aids in complete autonomy: volume adjustment, treble and bass adjustment, hearing aid geolocation system, etc.
71% prefer the sound quality of the ReSound LiNX Quattro to listen to television compared to other high-end hearing aids and their respective TV transmitters. (Source: Jespersen et al., 2018)
At CAP-Audition, we do everything we can to help you hear and understand better in order to improve your quality of life. We therefore offer you the latest technologies from the Resound brand.
Christophe Lecourt
CAP-AUDITION